What's a Good Gift to Give with a Candle? Six Perfect Pairings.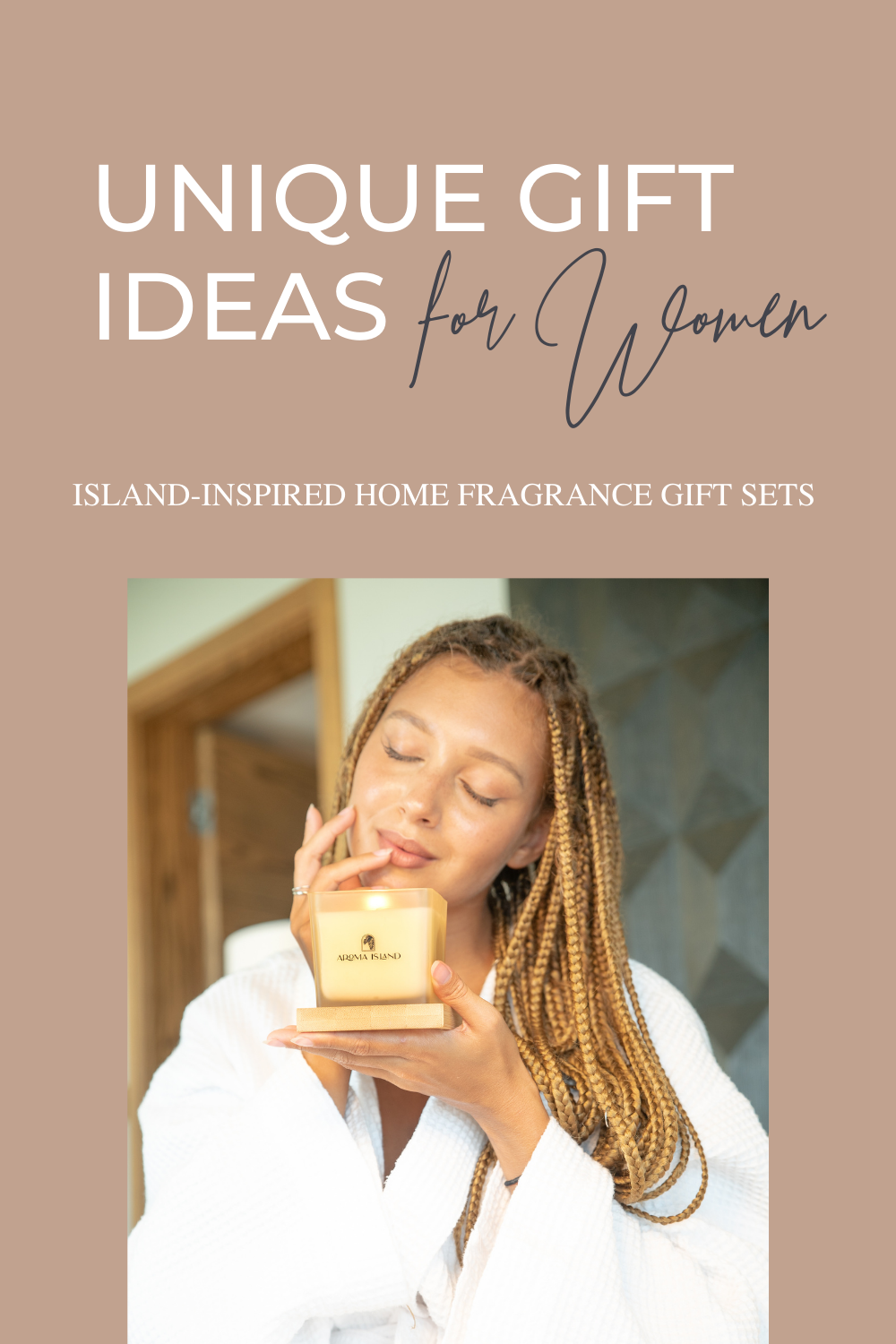 Choosing the perfect gift can often be a challenging task. If you've decided on a luxury candle like the ones from Aroma Island, you're already on the right track. Candles create a cozy, relaxing atmosphere and provide a sensory experience that's both personal and indulgent. To elevate this gift even further, consider pairing it with a thoughtful accessory. Here are five suggestions that make perfect companions to a candle gift:

1. A Matching Fragrance Reed Diffuser

Enhance the sensory experience of a candle with a matching fragrance reed diffuser. For example, if you're gifting an Aroma Island candle with its unique island-inspired scent, consider pairing it with a reed diffuser from the same fragrance line. The diffuser allows the recipient to enjoy the rich and luxurious scent throughout the day, even without lighting the candle. It's a gift that provides a continuous, subtle fragrance that transforms any space into a serene oasis.


2. Luxury Matches

Luxury matches are a chic and practical gift to give alongside a candle. They come in beautiful boxes that not only look good on a coffee table but also keep the matches safe and dry. Opt for long-stemmed matches for an extra touch of elegance and safety.


3. Candle Snuffer

A candle snuffer is a traditional accessory that's both practical and stylish. It safely extinguishes the candle flame without any smoke or soot, protecting the candle's fragrant notes. Plus, it adds a touch of old-world charm to the candle ritual.


4. A Plush, Comfy Throw Blanket
Imagine this: The candle is flickering, casting warm light around the room, and the scent is drifting through the air. The only thing that could make this picture more perfect is a plush, cozy blanket to wrap around yourself or your loved ones. This gift pairs beautifully with a candle to create a warm, inviting atmosphere at home.


5. Relaxation-themed Book

A book about relaxation, mindfulness, or wellness would pair wonderfully with a luxury candle. It encourages the recipient to take a quiet moment for themselves, enhancing the relaxing atmosphere created by the candle.

In conclusion, a candle is a wonderful gift, but when paired with the right accessories, it can create a truly memorable gifting experience. Consider these suggestions the next time you want to make someone's day special, and remember, the best gifts come from the heart, and a personal touch always makes a difference.
6. A Collection of Relaxing Teas
The soothing aroma of a luxury candle, paired with a hot cup of tea, can create a tranquil environment. A curated selection of high-quality, calming teas, such as chamomile or mint, can make for a thoughtful gift that encourages relaxation and tranquility.